Prophet Uebert Angel has been implicated in a sex scandal once again and this time with video evidence. Man of the cloth and man of the "broth" – fugitive preacher "Prophet" Uebert Angel has been exposed in a sex scandal with female church members.
The 37 year old preacher who makes church folk revere him under the title "Major Prophet", and "Papa," is currently under fire for other scandals some in which church members are threatened with eternal punishment if they dare query his conduct. He is now in the business of approaching young girls for sex.
Zimeye reported that Prophet Angel (real name Mudzanire) is in secret prowls behind the walls to pleasure himself on unsuspecting girls.
One woman in her twenties (in Zimbabwe), was soon after a slopper, ordered to vocalise a denial as she said that the preacher did not rape her. But the same woman would in a different conversation with Angel's Zimbabwe based former Chief of Staff, Terrence Madiro, acknowledge that she slept with the preacher. In the below footage she is heard affirming when told, "you are the ones who were laid, lets hope it was done when his health was well."
In another case to do with another congregant based in the UK, Angel approached the woman, (Name Withheld), via the microblogging website Twitter and also via the Whatsapp network between the 10th July and October 2014, when he demanded of the woman to send a nude picture of her. He was throughout the period of his luring addressing himself as "Papa" when he also told the woman to inform him what "sex position" she prefers.
"Tell me what sex position you would like me to do you," he wrote.
The digital communication records have been fully corroborated with the Twitter company for IP(internet protocol) authenticity. Although Angel attempted to destroy the records in their entirety, Zimeye was able to retrieve the full data cache including that from the Whatsapp network.
The pack of videographic evidence now compiled into a documentary is on the way to be broadcast while it passes through lawyers for redactions for the purpose of privacy concerns.
When contacted for comment by Zimeye, Angel dodged questions. However, on the day he was handed a final written request with evidence of his infidelity to his wife Beverly, an unrepentant Angel took to micro blogging site twitter to state that he was not bothered about what people say about him. To add salt to his wounded victims, he posted a picture of himself on a stationery chartered plane sitting with his wife's brother in a rigid exterior to show he is still married to his wife.
Here is the video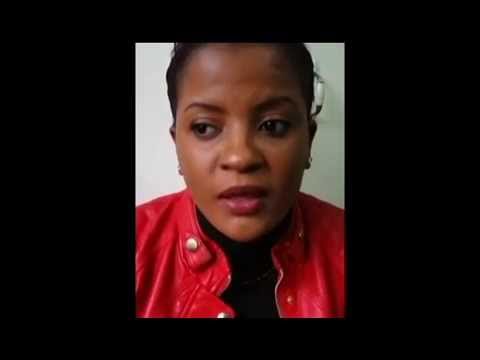 Also read :
Pastor Mthunzi Namba (Joyous Celebration leader) is a serial womanizer says wife in front of church

The deception of ZCC by Lekganyane
I saw Whitney Houston in hell